Red Leds 3mm (Light Emitting Diodes). Pack of 100 Leds.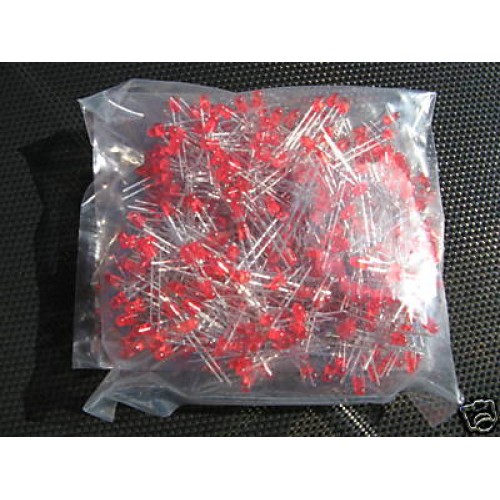 Pack of 100 High efficiency 3mm round Red leds.
A must have in any electronics enthusiast tool box (or repairer) for those big LED projects.
Click here for a full database search of all the currently available
Red LEDs types we have in stock.