BC547 NPN Transistors. Pack of 25 Transistors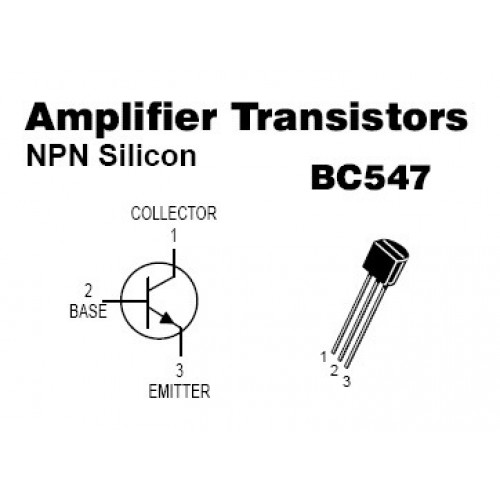 BC547 small NPN General Purpose Signal Transistor- 25 transistors pack.
This is a silicon universal-type NPN transistor and can replace many other popular
NPN types like BC548 BC337 etc. a must have in any electronics enthusiast tool box.
Click here for full datasheet/specs.